MATERNAL
With the Educational Vanguard that characterizes our Institute, we have in our maternal section, a program that entirely immerses the learner into the English language.
In a warm and comfortable environment, we promote and encourage children's curiosity through games and dynamics with the aim of creating an educational foundation that prepares them from a young age to understand and speak English.
They begin to discover the relationship between the world around them and the concept of themselves as they sing, play and learn about health and the human body, about the use of different materials, about organization and about the relationship between human beings, animals and plants, whilst understanding the work of people, their friends and family, natural phenomena, technology, stories and their artistic works.
In Maternal children have their first interaction with the English language and the different areas of development that are stimulated to allow for a smooth transition to Preschool, where children enhance their emotional, social, motor and cognitive skills and lay the foundations for a comprehensive and harmonious development. . We promote the development of their autonomy and a healthy coexistence through the use of dialogue and negotiation for conflict resolution, as well as the acquisition of tools to find meaning in their learning and to act effectively, in situations of daily life and to be able to interact with trust and security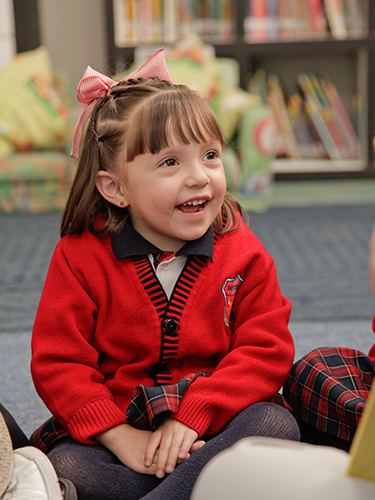 THE FIRST STEPS OF A GREAT FUTURE